Army veteran Alice Bice entered the military right after graduating from Sarasota High School in 1987. "I didn't understand what it was like to feel pride and patriotism until after I joined the military," said Bice. "My parents didn't have money to send me to college, and I just wanted to do something different than stay in Sarasota."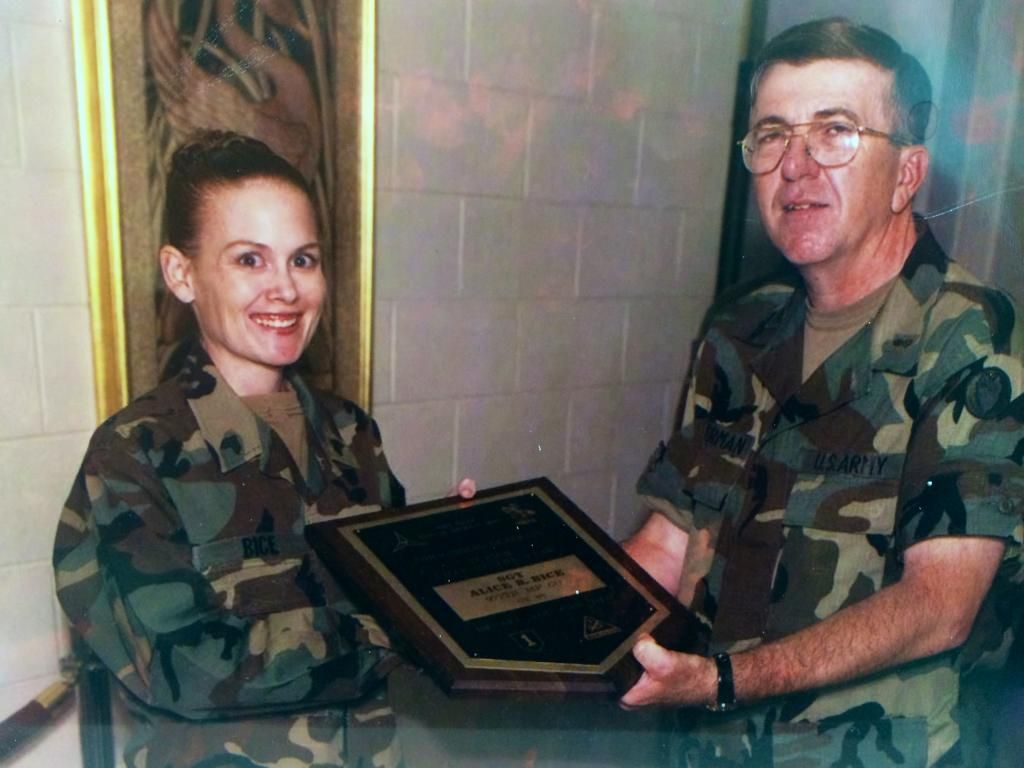 Starting out in telecommunications during Desert Storm, she spent 12 years serving her country. She's been all around the world, including tours in Germany, Korea and Bosnia.
While in Korea, she became pregnant with her son. "My commander told me I was too fat to fit in a body bag so they sent me back to Ft. Riley to have my son," she said.
That's where she trained to be an executive chef and was going on to compete for Chef of the Year in Ft. Hood, hoping to be televised on the Food Network, when she received devastating news. The single mother of a five-year-old son was told that she had cancer, with a low life expectancy.
"They felt that my life expectancy was so low it would be better if I retired," said Bice. So she did, and after extensive treatment and chemotherapy, she miraculously recovered. "I was so high on life and decided to go to school, so I used part of my GI bill."
She graduated with a degree in psychology and started working as a teacher at Oak Park School in Sarasota. "My degree was in psychology not education so I was working during the day and trying to get my education degree at night plus being a mom," she said.
Then, more bad news came. She started losing her hearing as a side effect of the chemotherapy. Unaware that she could get hearing aids through the VA, and after a few very bad and embarrassing interactions over the phone with them, Alice retreated and hid.
"I had a lot of anxiety; I had to stop teaching, and for the next few years, I basically went into hiding," she said. "In the military, if you can't go strong, you don't go at all," she said. "I just stopped going. I guess that's where my life stopped. I would go for weeks without speaking because when you lose your hearing, it's hard to maneuver in the world."
"Female veterans have gone through a regimented training process and many times have had to suppress their feelings and emotions in order to fit into a structured military environment," said Valerie Goddard, executive director of the Women's Resource Center of Sarasota County."Once they have separated from the service, they have to learn a new way of coping and communicating in the civilian world. At our organization, we help female veterans first by acknowledging and appreciating their service to our country and secondly, by providing a warm and caring environment that they can feel is a place that they belong," said Goddard.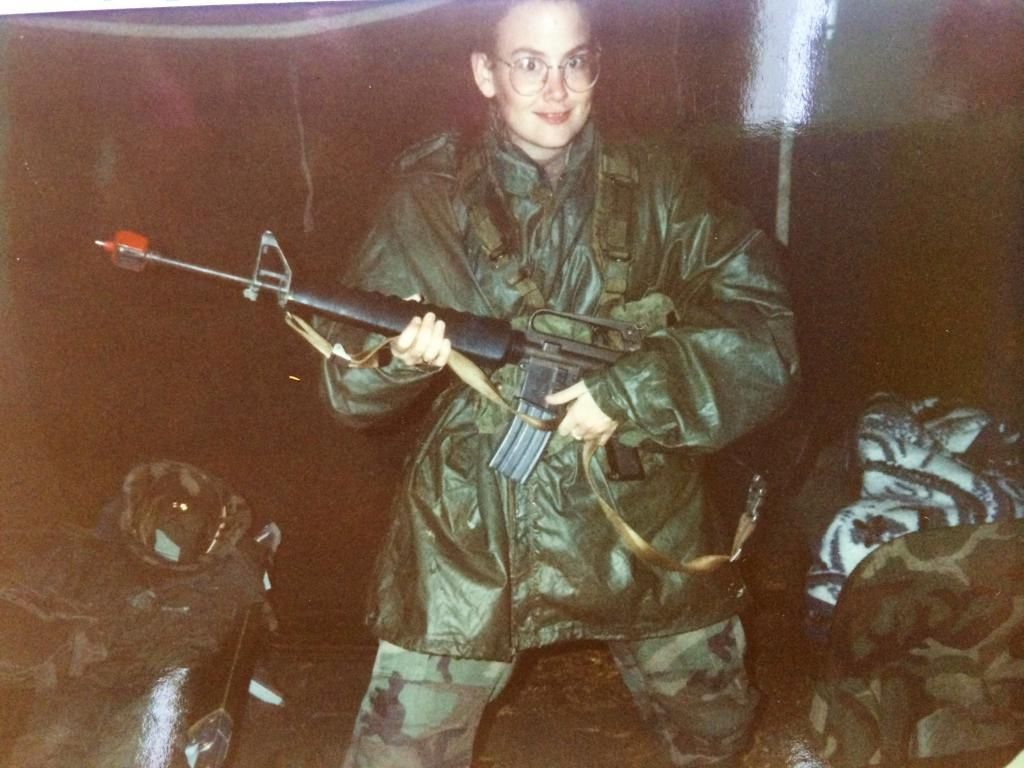 That's exactly what Alice found at the WRCSC.
A fighter at heart, she eventually got those hearing aids and found her way to the Center last month.
"I pulled myself up this far and I don't want to hide again; I need help, and someone to listen. Where do I go from here? That's why I went to the Women's Resource Center, and after I met Valerie, for the first time I didn't feel so ashamed. It was the first time I've had hope in so long, and it feels good to have hope. It was ok to tell my story there."
At the WRCSC, one of the many things they help female veterans work through is learning how to integrate back into a civilian environment. "They've been told to be tough, to suck it up, to hold it in, to man up, and that is totally against the grain of how we (women) are made," said Goddard.
Alice now dreams of continuing to work with children with disabilities and finally finish that education degree. But first she needs to find a job.  
"Their training places veterans heads and tails above many others in the workforce," said Goddard. "They are disciplined; they are taught to be on time; they are taught to be sharp; they have a certain level of esprit de corps; and they understand business ethics and how to conduct themselves in the workforce. When you hire a military veteran, you're going to get a loyal, committed employee who will go above and beyond the call of duty to fulfill the mission."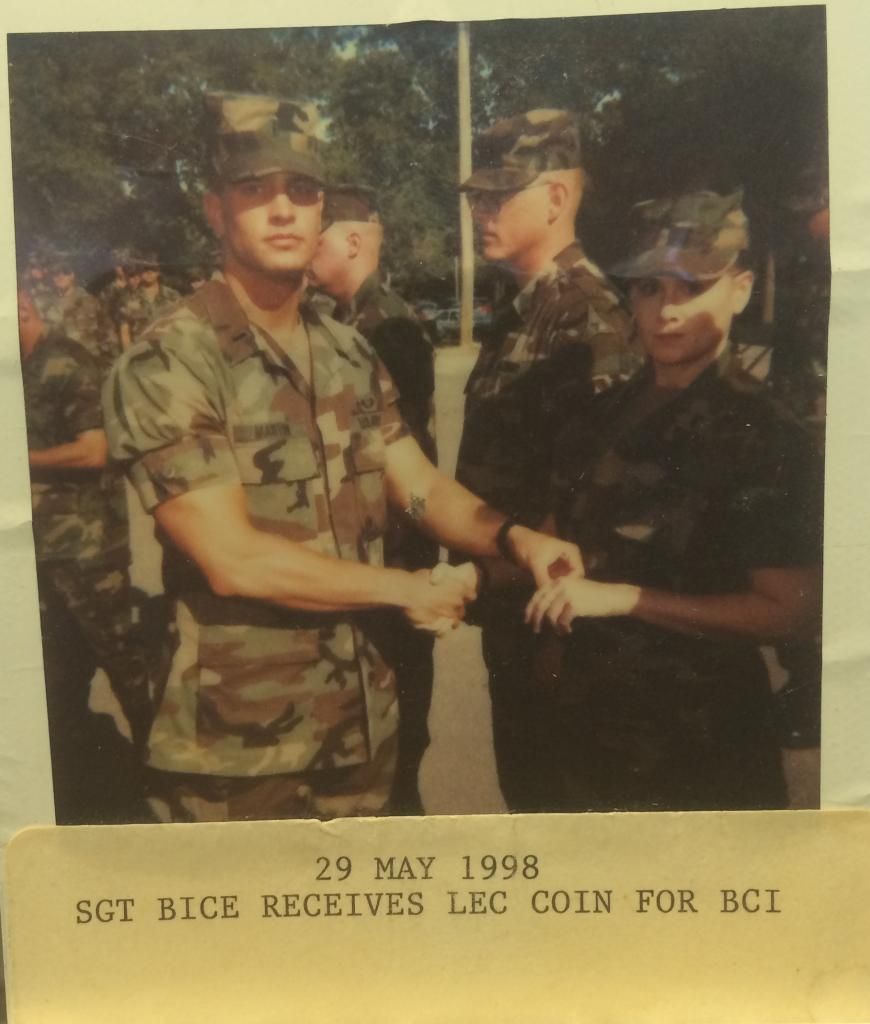 At the WRCSC there is a career center dedicated to guiding women through the career development process to get them ready to seek employment in the community, plus counseling services for support along the way.
"During their process, we can hear their story, appreciate their story and help them prioritize their goals with regards to how they choose to move forward in life," said Goddard.
That's where Alice Bice is now, taking proactive steps with help, to improve her life with the goal of helping others.
"I just feel that if you live your life and you're doing something to help somebody, you're doing something to make yourself stronger or the people around you stronger, it's a life well lived," said Bice.
Click here to hear about Alice's experience coming to the WRCSC in this video.
(Source: TheWomensResourceCenter.org)